Gavin starts 2nd grade today! I can hardly believe I have a 2nd grader. His teacher is Mrs. Nesheim and he is really excited to start the new year.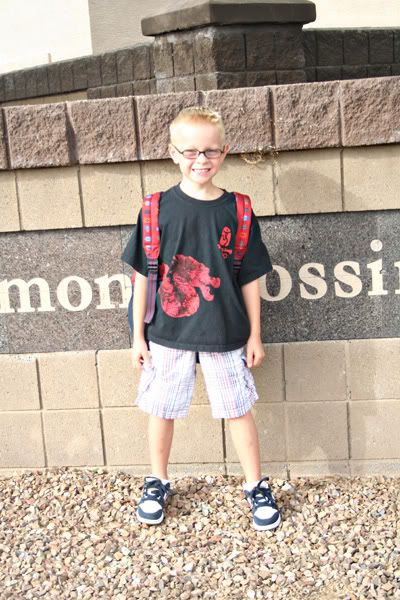 Tami and I decided to try using the bus this year! I can already tell it's going to be a good thing.
Here he is with his cousins Ryleigh and Liam getting on the bus.